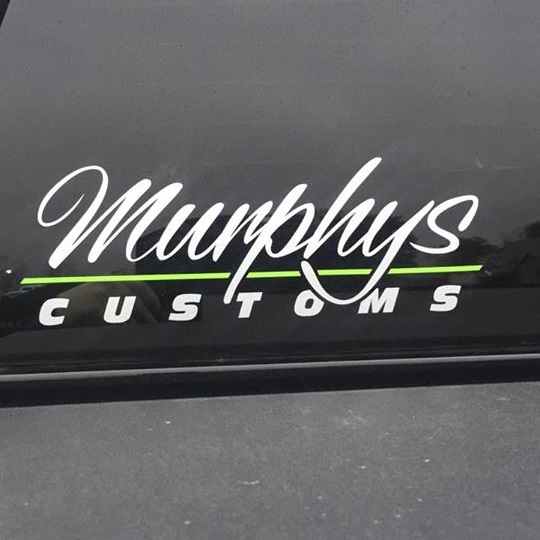 We are a family owned automotive repair and customizing shop who specializes in customer satisfaction. Our reputation has been built on years of hard work and honesty. Just ask our many satisfied customers!
Experience Makes a Difference
We have the experience to tackle even the most difficult problems. With the latest in computer diagnostic technology and 20 years of experience, there is no problem we can't handle.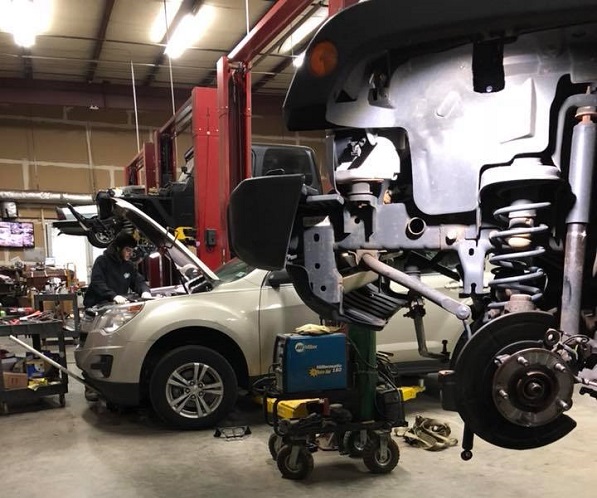 We have the best customers… period. Here are just a few of the kind words they have to say.
Brett Wolff
2019-10-21T16:59:28+0000
I really appreciate their honesty, integrity, and workmanship. They shoot straight and do the job right.
Kyle Adams
2019-10-11T16:57:00+0000
Great group of people. Honest and good prices.
Joshua Limbrick
2019-03-28T20:50:32+0000
I've had them work on my vehicles, only place I would trust. They've worked on my Cummins dually and my viper.
Casey Hanlon Jasper Engines
2019-02-05T18:24:57+0000
Do quality work. Tony is fair and honest.
Jaime Floyd Bloat
2018-09-21T22:44:24+0000
Our car was down for 5 years, we took it to several different mechanics over that time and no one could figure it out.

The guys at Murphy's figured it out in no time and the prize was more than reasonable! I would definitely recommend them for your auto repair needs.

read more
Josh Girdley
2018-07-10T18:15:21+0000
Took my car to Allen's Auto Electric. He had it for 7 days and told me "I can't find anything wrong with it." I

took it to Tony, he pulled it in his shop and within 20 minutes he had it figured out and fixed. This shop should be your "go to" for any automotive needs!

read more
Chris Stacey
2018-04-21T21:44:36+0000
Tony is a perfectionist. Went above and beyond what he was paid to do. Kept me informed throughout the entire process.

He actually did more work then he was paid to do. Highly recommend him for any job.

read more
Guillermo Camoriano
2018-03-07T19:25:02+0000
Excellent mechanics, they know what they're doing and they do it very well. Honest, family owned business. They're

pricing is fair and they are not out to swindle anybody. I most highly recommend them.

read more
Dave Bustetter
2018-01-10T21:42:49+0000
The first person I call when I need something done. Quick turn around and great work done every time. Very fair

pricing! This family is the best to work with hands down.

read more
Dallas Fowler
2017-09-07T01:49:22+0000
Family owned business, hardworking and honest. From tune ups to having a bumper painted they can do it all.
Amy Baxter
2017-04-06T15:52:24+0000
Thank you Murphy Customs so much for your amazing customer service! I will definitely refer anyone who needs auto work

to you without hesitation. Seriously the BEST auto repair experience

read more
Tyler Wagner
2017-03-17T17:20:43+0000
Denise Leigh
2017-03-15T22:32:35+0000
Tony Murphy is an honest & excellent mechanic, which is a combination that's not easy to find.
Carolyn Scherrens Snyder Clark
2017-02-21T13:06:26+0000
Wouldn't take my car anywhere else. Totally trust them to do their best. They won't rob you either!!! They're the best!!
Amanda M Wagner
2017-01-30T15:59:18+0000
Chuck Rice
2017-01-25T16:21:00+0000
Matt was great easy to talk to, all of the employees were great.. Great service, great rates, super finished product..

I recommend them to everyone.. Give them a call, can't hurt to have a few estimates, you won't be sorry.... Great job guys thanks for you're great work!!

read more
Herb Ruby
2016-06-08T20:22:29+0000
Made my truck start smoking really bad over 1000 dollars spent , very disappointed.
Kitty Hutchens
2015-07-02T18:43:56+0000
A big shout out to Tony & Matt at Murphy's Customs! We broke down on I-64 and after getting our vehicle towed to their

shop, Tony got us back on the road, even though he had a shop full of work already lined up! Thanks guys, we are so happy to be able to continue our trip!

read more
Haylee Murphy
2014-12-14T22:19:34+0000
Christy Furmall McDaniel
2014-05-19T01:46:42+0000
Michael Pulliam
2013-11-04T15:58:10+0000
Scott Hodgson
2013-05-30T18:45:03+0000
This place is awesome we have used him multiple times, fair rate, good work, quick turnaround time on repair.
Next Reviews